Inspiring Christian women to savor the flavor of the Christian life and to walk in victory.
A dynamic Christian Women's speaker and Bible teacher, Rebecca Nix provides audiences with a unique recipe for living a victorious Christian life. In a world that bombards us with lies dressed like truth, women who desire to uphold God's Word and walk according to His precepts can often feel frustrated and defeated, but Rebecca's five-ingredient recipe straight from Scripture will encourage your ladies, filling them with hope and joy as they journey on. Whether your group is large or small, your event one hour or over-night, Rebecca's wit and transparent style appeal to women of every age as she encourages them with practical application of God's Word.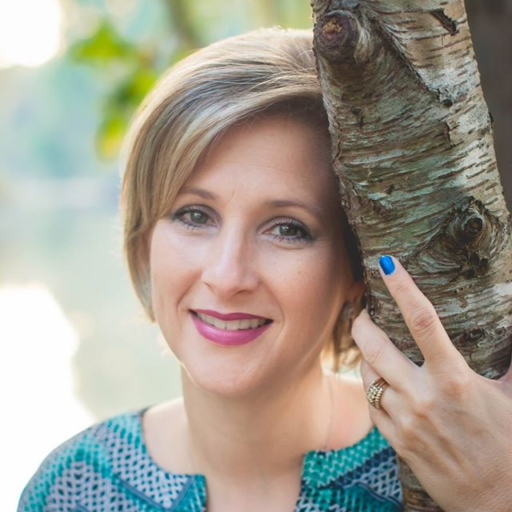 About Rebecca Nix
For over twenty years, Rebecca Nix has ministered hope to women through her ability to communicate God's Word with depth, love and grace. Her wit and transparent style appeal to women of every age, and they are encouraged through the humorous and practical nature of her teaching.
Rebecca's desire to study and share God's Word was ignited many years ago when, through a series of simultaneously tragic and miraculous event, she experienced God in a way she previously had not. She promised God that if He would just open the doors, she would be faithful to walk through them, telling others what He has done for her, and what she knows He desires to do for them as well. And in His faithful style, the Lord has been doing just that ever since.
Rebecca is a graduate of C.L.A.S.S. speaker services and is a fifteen- year veteran of Stone Croft's Christian Women's Connection. She speaks at women's events in all evangelical, Bible-believing settings across the country.
Rebecca and her husband Michael have been married for more than thirty years. They serve the Lord together at Dolen Baptist Church in Cleveland, Texas, where he is senior pastor and she plays the piano and teaches an adult Bible Study class. They have three grown children, one daughter-in-love, and two precious grandchildren.
Most Requested Topics
The Life of Pie: Five Ingredients of True Pious Living
Throughout the centuries, "pious" or "piety" has become a dirty word, conjuring up visions of holier-than-thou people who judge all the way down their religious noses. This is an unfortunate misconception. Through a creative cooking show, we will re-discover the beautiful, intended meaning of this term and encourage participants to incorporate its ingredients into their daily lives. This engaging, interactive presentation will energize and enlighten, making your attendees "hungry" for more!
Start the Conversation
The Healing: First Things First
Some of our favorite accounts from the New Testament are those of Jesus'
healing- giving sight to the bind, casting out demons, raising the dead to life. Such records give us hope and courage when we need a healing touch. But what if the depth of our need is much more profound than we could ever imagine? Through a careful examination of Jesus' healing a parlyzed man in the gospel of Mark, your women will recognize themselves in this complex cast of characters. Who knows? They may even hear their own voices crying from the core of their being, "Heal me, Lord. Heal me."
Start the Conversation
A Life of Gratitude: Don't Just Give Thanks, Live thanks!
The more we understand of God's great kindness toward us and see His
awesome work on our behalf, the greater our desire to praise Him grows.
But while praise from our lips is important, we all know that "actions speak louder than words." Therefore, our lives should demonstrate gratitude and not simply declare it. This study on Psalm 66 provides for us a biblical template for doing just that- for living a life that is a breathing thank-you note to our gracious Father; a life where gratitude flows both from our lips and through our fingertips.
Start the Conversation
Endorsements
Rebecca Nix has been the featured speaker at two recent events for our Women's Ministry, and each time, the message she brought from God's Word was both impactful and inspiring. Her teaching is straight from scripture and her sense of humor brings a freshness, a lift and a lightness to deep or difficult topics. As the Womens' Ministry Team Leader, I highly recommend Rebecca as a speaker. She is warm, friendly, funny and at the same time an accurate and excellent teacher of God's Word.
—Leigh Karnes – Women's Ministry Team Leader, Dorcas Wills Memorial Baptist Church – Trinity, Texas
An earnest and engaging speaker, Rebecca Nix holds an audience's attention with her message of truth presented in a most appealing manner. Not only is she a most effective speaker, she radiates joy in the process.
—Jeanne Beckman – Regional Speaker Trainer for Stonecroft Ministries – College Station, TX
Rebecca is an anointed speaker and teacher who brings the Word of God alive to the listener in today's language.
—Kathy Miller – President, Liberty Aglow Community Lighthouse
Rebecca connects with ladies of all ages and God has anointed her in a marvelous way.
—Diana Gross – Ladies' Enrichment Ministries, West Conroe Baptist Church
Rebecca Nix is a wonderful choice for your event! She was the Keynote speaker for our Women's retreat. What a blessing she was! Her message was moving, relatable, current and most of all, scriptural! Her energy and humor kept everyone engaged all weekend. Please do your group a favor and book her to speak today!
—Lana Howell – Women's Ministry Director, FBC Pflugerville
We have been fortunate to have Rebecca Nix as our speaker numerous times throughout the years. Always biblical, relevant, and relational, Rebecca communicates God's Word with power and conviction. Rebecca always exceeds expectations!
—Brenda Croucher – Pastor of Women's Ministry, Cypress Bible Church
I have attended several speaking engagements where Rebecca was the main speaker and have always been blessed by her thoughts that I do believe God gives her. She spoke at our Ladies' Retreat in 2018 and we were all so blessed by everything she had to say. She always speaks from her heart and teaches from the Bible. She would be a blessing to any ladies' meeting. I can recommend Rebecca without any reservations because I know she will prepare with prayer and Bible Study.
—Linda Lazenby – First Baptist Church Tomball
Contact Me
Are you ready to encourage and inspire your women to victorious living? Then let's talk. Simply complete the form below to book Rebecca now!
*Please include the name of Church or Ministry, date and location of your event, number of sessions you expect, and any other relevant information.